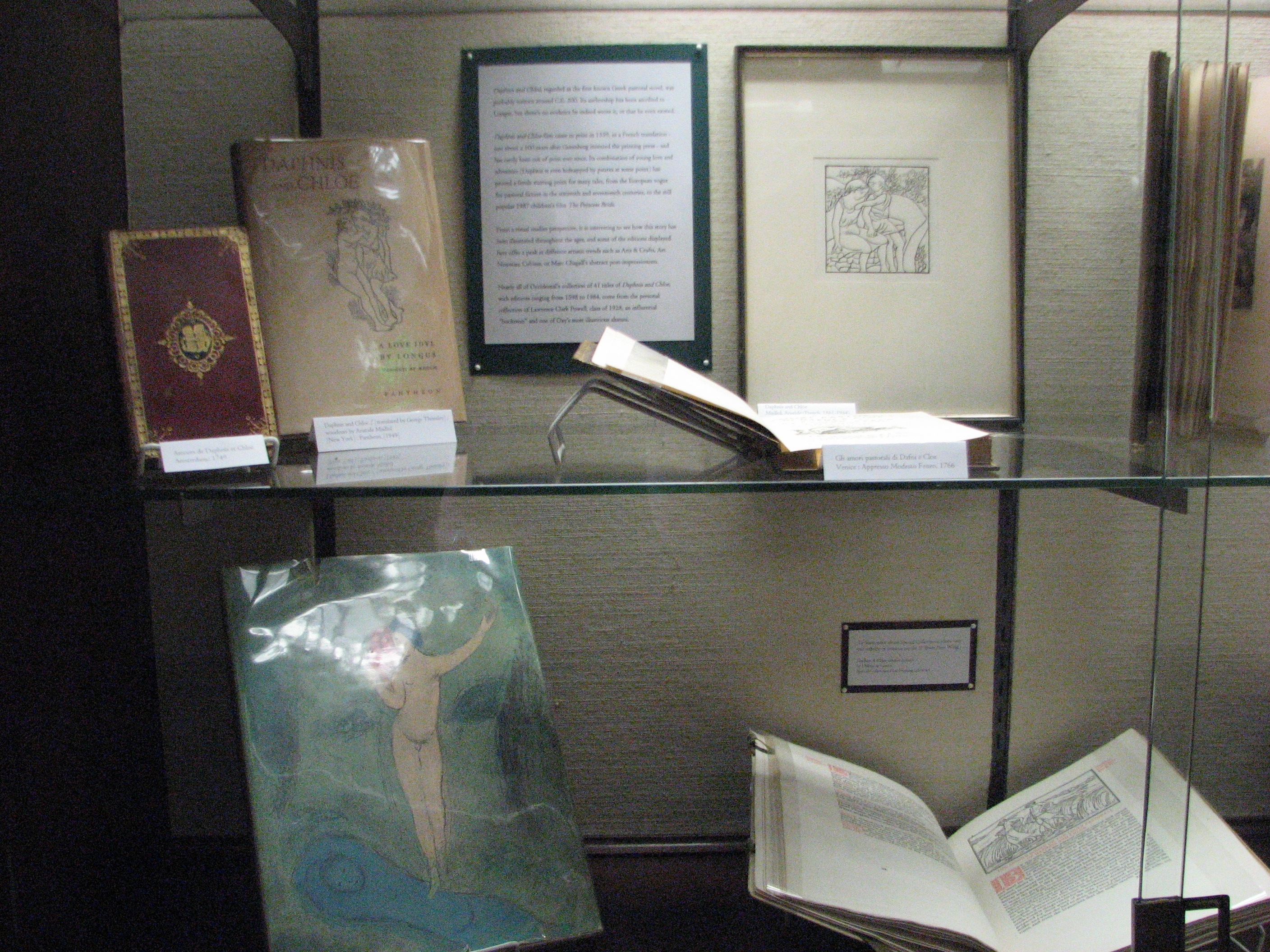 Daphnis and Chloe
Main Floor, Braun Case
Daphnis and Chloe, regarded as the first known Greek pastoral novel, was probably written around C.E. 200. Its authorship has been ascribed to Longus, but there's no evidence he indeed wrote it, or that he even existed.
Daphnis and Chloe first came to print in 1559, in a French translation - just about a 100 years after Gutenberg invented the printing press - and has rarely been out of print since.
Nearly all of Occidental's collection of 41 titles of Daphnis and Chloe, with editions ranging from 1598 to 1984, come from the personal collection of Lawrence Clark Powell, class of 1928, an influential "bookman" and one of Oxy's most illustrious alumni.
Daphnis and Chloe exhibit curated by Helena de Lemos, Special Collections Fine Printing Librarian.